Decatur
---
Like its unofficial city motto says, there is plenty that's "greater in Decatur". It's known for great restaurants, a variety of shopping, and a few local landmarks. It's a very attractive locale for commuters because it has reasonable priced homes, and it's located on the MARTA line. It also has the unique advantage of having small town charm while still being only 10 miles from downtown Atlanta.
[Provision Error #28.1 - This Showcase IDX website license is currently active in another WordPress install.]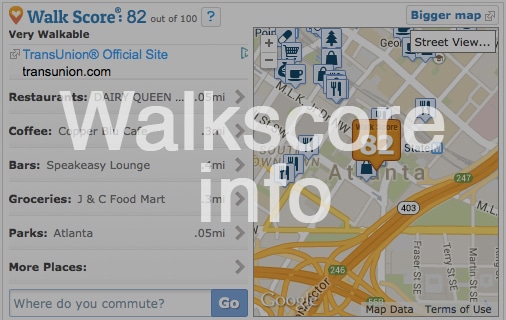 Decatur is a walker's paradise!
Click on the score below to find out:
What restaurants, shops, park, etc. are nearby
Travel time map
Nearby public transit
and more!