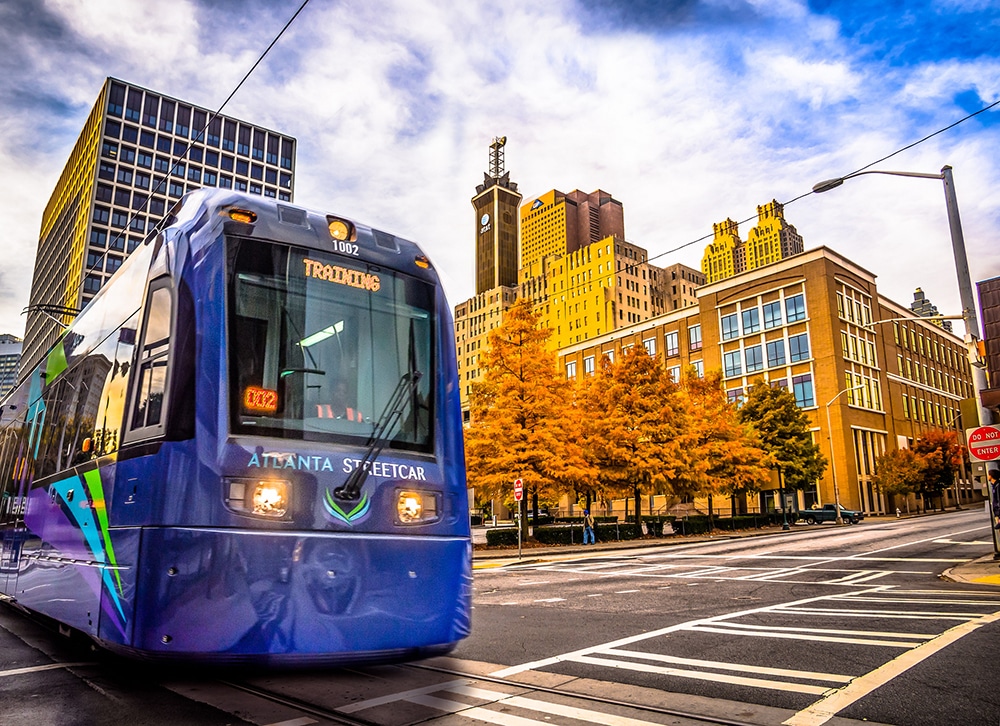 Atlanta Streetcar: Stating the Obvious
---
Sometimes, for the sake of clear communication, it's best to state the obvious. We'll start with the most of obvious statements: The Atlanta Streetcar project is going to be really, really good for the future of transit in Metropolitan Atlanta. MARTA was a good start, but the plus sign-shaped rapid transit grid leaves a lot to be desired. Great areas of town, areas full of culture and commerce, are not reaching their full potential because it's hard for some people to reach them. One such high-potential area is Southeast Downtown.
There are staples of our great city nestled within this quarter of downtown that are terrible for driving and parking. The Sweet Auburn Market, the Dr. MLK Jr. National Historical Site, and the nightlife on Edgewood Ave just to name a few. Also, if you were to drive through this part of town, you'd see no shortage of condemned buildings and defunct businesses. The streetcar solves both of these problems. Transit leads to accessibility, and accessibility leads to growth. With the Braves moving outside the perimeter, we have the opportunity to build a whole new face of downtown and the surrounding areas, and this is certainly a sizable piece of that puzzle.
Now for a second obvious statement: the street car is a 96,000 lb. electrified box and it must be treated with caution and great respect! A little less obvious is that these giant cars are very quiet. When you're within the vicinity of the tracks, be VERY aware of your surroundings. The cars travel at 20 mph and take 60 ft. to stop. Do not attempt to climb the cars, touch the wires, or throw things at them. The wires are highly electrified, and can cause extreme injury or death. When you're driving near them, also keep in mind that they can easily block other drivers from your view and visa versa.
Consider that your lesson in safety and overt communication. As of today, they don't have an official start date for citizens to begin riding the streetcars, but they have already begun live testing them in the wee hours of the morning. The tests have been a great success, and the city hopes to have them running live by the end of the year.
For more information on this project, check out http://www.theatlantastreetcar.com/
Photo by Lauren Holley